Self-taught, instinctual, Bruce Little sculpts to capture the spirit of the wild African creatures he has observed and guarded for most of his life. His technique captures the essential movement and attitudes of his subjects.
Born in South Africa, Bruce developed an early passion for the African wilderness through his childhood spent in the bushveld. He became a conservationist and professional game ranger, working at the famous private game reserves of Londolozi and Singita in the South African bushveld. For the following ten years he lived on a private conservation project in the Eastern Cape where he restored Hopewell, a former beef and sheep ranch, to its original wilderness state. This included the reintroduction of indigenous wildlife to the reserve. The twenty years spent in the wilderness has given Bruce invaluable insight into the subjects that he holds so dear. For the past 19 years Bruce has worked on sculpting his subjects by focusing less on strict anatomical correctness but more on capturing the deeper meaning of the animals he observes. Bruce says "it is natural for every artist to grow and evolve in one's artistic journey" and as a result he has started sculpting a series of pieces with a contemporary aspect, which he feels portrays the animals in a different light but still encompasses the essence of the animals surroundings, spirit and behaviour. In addition, Bruce has added a human element to his works where he attempts to portray the deep indelible bond that we as humans have with the earth and nature.
Bruce, whose sculptures range from miniatures to life size, has exhibited internationally for the last 11 years with his bronzes in collections on all five continents as limited editions and private commissions.
Bruce is now a full time sculptor living in the Eastern Cape, South Africa.
Exhibitions.
The Mall Galleries London Exhibition - September 2015
The 'Mall Galleries' is a Modern art space that promotes work by living artists in 3 interlinked galleries. It is situated on the Mall in the heart of London and provides the perfect, versatile and stimulating, venue to exhibit Bruce's latest work.
For the past year Bruce has been working at his Grahamstown studio on a new conceptual direction for his sculpture. His new work has become stylistically more contemporary as he explores the relationship between man and the wilderness. He has also started to use figurative pieces to portray this relationship.
While he is best known for his beautifully observed sculptures of wild animals he has always harboured the ambition to portray the human figure in his sculpture. This collection contains a few figurative pieces and a great number of new animalian sculpture.
Contact Us
Phone
Studio: +27 (0)46 622 2212
Bruce cell: +27 (0)83 50 78 941
Keryn cell: +27 (0)72 310 5377e
mail
Bruce Little bruce@brucelittle.com
Keryn Daley keryn@brucelittle.com

Bruce Little Gallery Launch​
The Bruce Little Gallery presents their inaugural exhibition 'TOUCH AFRICA' revealing Little's latest work in his exclusive new gallery on Church Street, Stellenbosch. The gallery opens on South Africa's Heritage weekend, Saturday the 23rd September, 2017, and will be open between 10am and 4pm on Saturday and Sunday. Bruce Little, one of South Africa's most celebrated wildlife sculptors, will unveil a wide range of newly cast bronze sculptures alongside existing pieces, together with some of his original wildlife photography. The local exhibition coincides with the artist's relocation from Grahamstown to Cape Town – which is fast becoming known as the 'Art Capital of Africa.'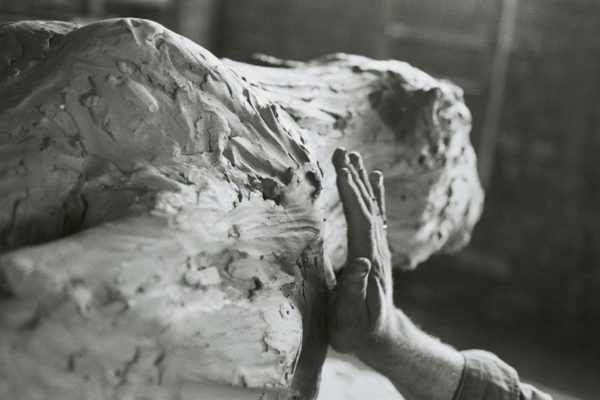 'TOUCH AFRICA' serves to give the local market a preview of Little's latest works which are also destined to be showcased in London, in November, for Little's second solo exhibition at the Mall Galleries in St James, Central London. This much-anticipated exhibition follows the unprecedented success of the unveiling of 'Dawn Patrol' ­– the monumental 8 metre-long, almost 5 metre-high lion sculpture ­– at Longleat Estate in March 2016.
The piece was specially created to celebrate the 50th anniversary of the Longleat Safari Park. Off the back of this enormous success Little was invited to present 'Dawn Patrol' at the Leonardo DiCaprio Foundation Gala Auction in St Tropez, France. The Foundation focuses on environmental projects, which supports causes that are also close to Little's heart. The monumental sculpture of the lion was a central piece at the event where it achieved the astonishing sum of USD 1 Million. All proceeds were generously donated by Little to the Leonardo DiCaprio Foundation.
Situated on Church Street, The Bruce Little Gallery finds itself part of the 'high street' boulevard renowned for its boutique galleries, contemporary wine bars, and trendy restaurants. This address now becomes the official home for Bruce Little's work. The gallery will be open to public seven days a week. The gallery allows art buyers and collectors to interact with Little's work, much like Little's creative process, where real-life observation and creation take place simultaneously. The gallery also affords collectors the opportunity to take home their very own piece of Africa. The bronze sculptures will be complimented by Little's distinct wildlife photography, taken during his years of conservation as a game ranger. Photography is an important part of Little's practice and give insight into his creative process.
September is all about celebrating and appreciating our national heritage and art is a wonderful medium through which to praise our culture and tradition. Little explores a creative expression that is rich in its honour of our nation's iconic wildlife symbols. Join us this heritage month as we celebrate our continent's natural emblems, conservation and the iconic art of Bruce Little.
African Expression Exhibition



SOUTH AFRICA's
CONTEMPORARY & FINE
ART SOURCE
​