The Gallery is currently featuring varied works of art by Tay Dall a local Hermanus artist with huge bold talent. Her art can be purchased directly from the Gallery. In addition there are many works of sculpture in the indigenous gardens.

THE GALLERY IS OPEN FROM 8 am TILL 5 pm 7 DAYS A WEEK.
A New Beginning
An exhibition to celebrate the joys of summer in the spectacular surroundings of the Elgin Valley will open at 11h00 on 26 October 2013 at the South Hill Vineyards to coincide with the Elgin Open Gardens Festival which starts the following weekend.
Artists who contribute to the group exhibition 'A New Beginning' explore themes that portray the essence of the new season to awaken our awareness to the beauty and fascination of our natural environment and the joys of life that succeed the long, harsh winter.
A Trilogy – Past, Present, Future – "1
An exhibition titled "1. Passed"' from a Trilogy themed 'Past, Present, Future' opens on 1st February 2014 at 11h00 at The Gallery at South Hill Vineyards in Elgin.
The first in the Trilogy of exhibitions will place emphasis on the past in a social, political and environmental context. Inspired by the recent passing of Nelson Mandela, a number of artworks were chosen to symbolize the life and experiences of this great figure, with authentic South African references, resulting in a renewed insight into the perspectives of the artists featured in this group exhibition.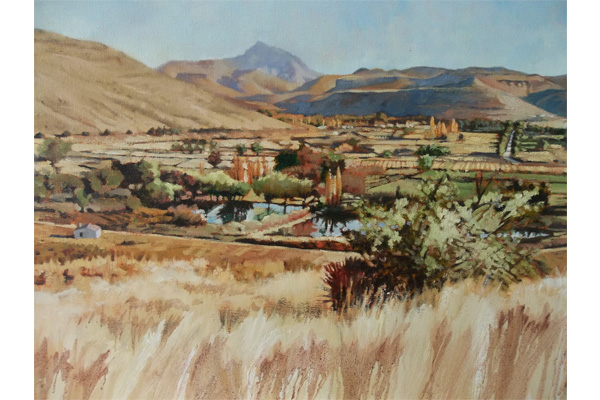 SOUTH AFRICA's
CONTEMPORARY & FINE
ART SOURCE
​